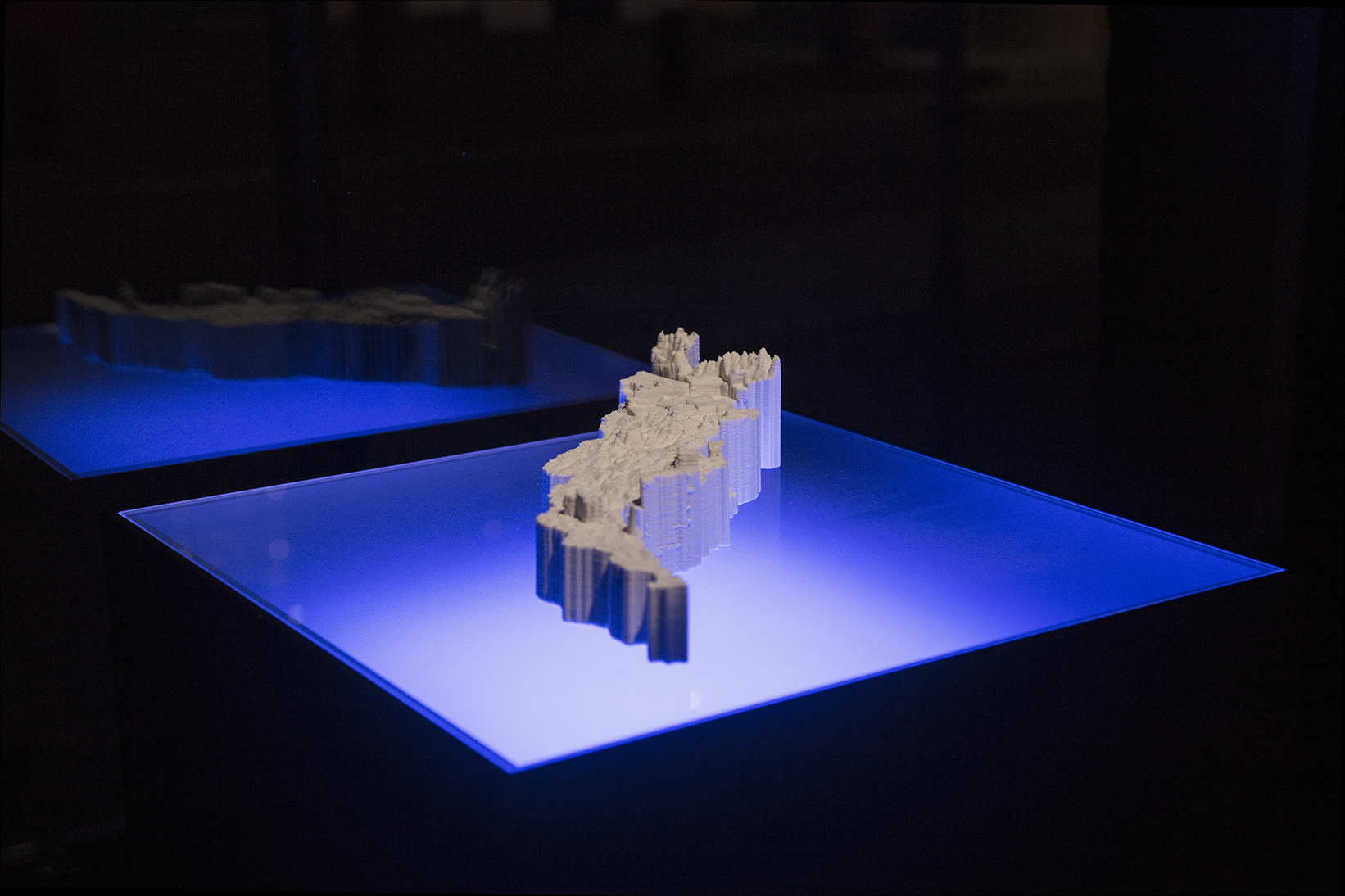 Ríos is a series of sculptures based on the topography of the Amazon Basin; they explore the relationship between language (in social media) and the construction of territory. The project introduces a lecture of the topography of the Amazons basin based on observation and analysis of metadata - hashtags from social media, in combination with geo-referenced information related to socio-environmental issues associated with the territory of the basin.
Ríos proposes a series of speculative cartographies that rise from a digital process of hybridisation of Amazonia related data. The cartographical work produced in Ríos results on a series of thirteen sculptures. Each sculpture is based on topographic data from a territory delimited by the principal subbasin conforming the extensive Amazonian basin and by the major tributary rivers nourishing the Amazons River:
Tocantins, Xingu, Tapajós, Madeira, Purus, Ucayali, Marañón, Napo, Putumayo -Içá, Caquetá -Japurá, Juruá, Negro, Trombetas.
I present here the results of the first two sculptures based on the subbasins Caquetá -Japurá & Juruá
The two sculptures are exhibited in the Centre Wallonie Bruxelles, from the 9th January  2021 until the 28th February 2021, under the exhibition CODE IS LAW curated by Carine le Malet & Jean-Luc Soret.
The sculptures are printed with the assistance of a 3D printer using clay (porcelain) as raw material. Each sculpture has an approximate size of 40cm x 40cm x height. The sculptures have a raw/matte/semi-transparent finishing and are placed over lighted wooden boxes.
For research  visit: https://ulara.org/selected-work/rios-research
For online application visit: https://rivers.ulara.org