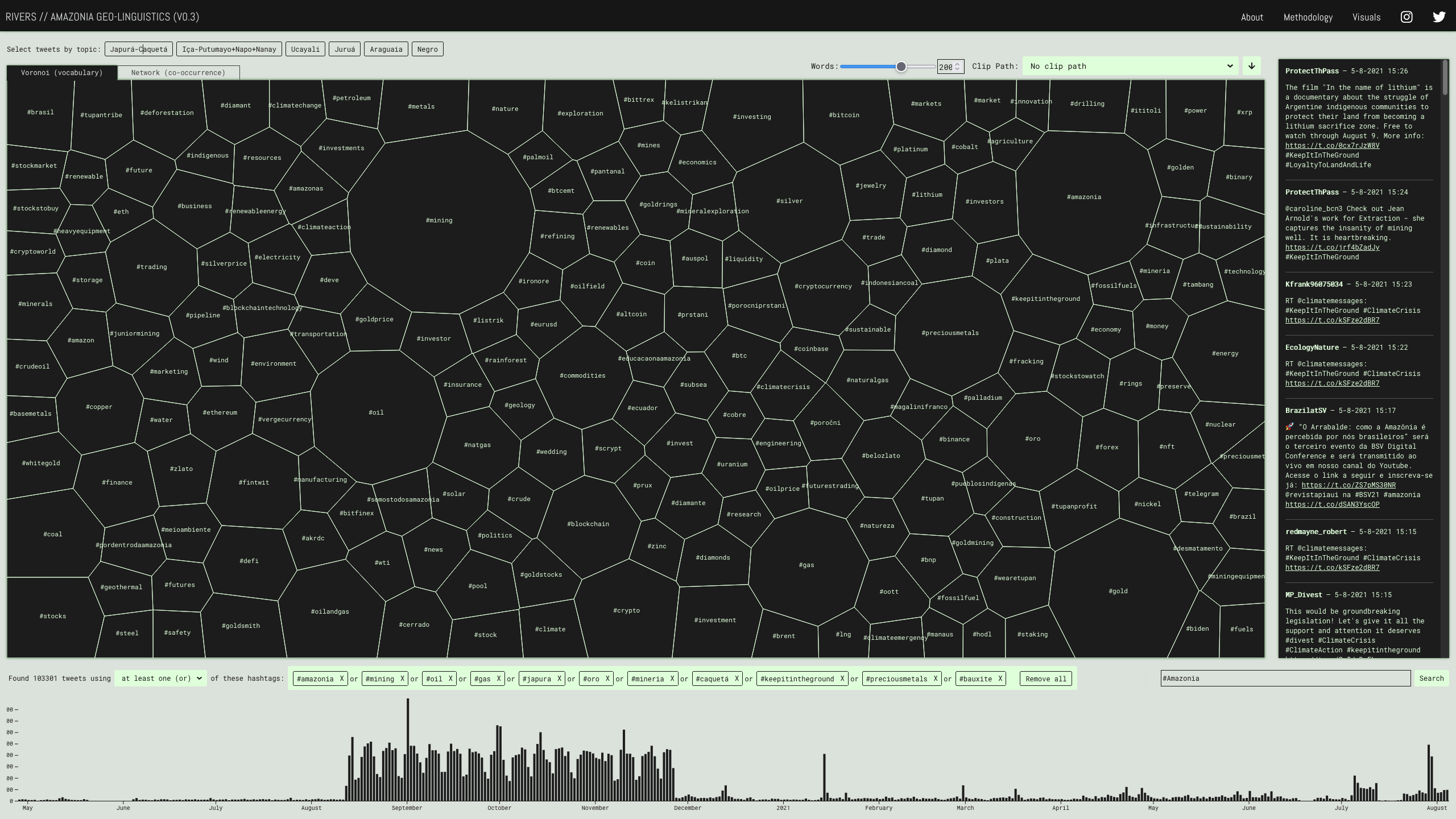 RIVERS // AMAZONIA geo-linguistics
Visit: https://rivers.ulara.org
Rivers // Amazonia Geo-linguistics is an experimental research tool that allows mapping information related to the Amazons Rainforest on social media (currently only Twitter). We designed a tool to facilitate analysis and visualisation of semantics used in Twitter in an attempt to comprehend how western societies relate to the complex situation of the Amazons basin. The study wishes to introduce possible perspectives that spotlight the behaviour and conditioning of human societies that use social media and its semantic structures to communicate.

With a humble and empirical approach, we grasp the immense mass of data emerging from Twitter, the hashtags, hashtags co-occurrences and the information contained in the messages where the hashtags are included. This information is continuously archived on a database. We run algorithms on the database to generate statistical data.
The results of this analysis are applied to the geo-referenced marks where socio-environmental threads have been identified, performing experimental interventions on the actual topographic data of the Amazonian territory.